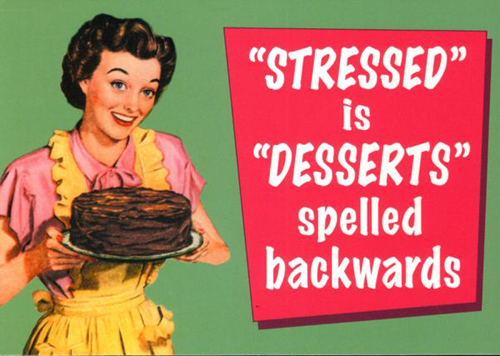 "We put no stumbling block in anyone's path, so that our ministry will not be discredited. Rather, as servants of God we commend ourselves in every way: in great endurance; in troubles, hardships and distresses; in beatings, imprisonments and riots; in hard work, sleepless nights and hunger; in purity, understanding, patience and kindness; in the Holy Spirit and in sincere love." – 2 Corinthians 6:3-6
During these lessons from Jesus and Stress you may have the thought that your goal was to have no stress in your life. But this isn't the case. A stress-free life will only be accomplished when we go to Heaven. For now, you actually need some stress in your life to keep you motivated and to strengthen your faith.
Does that sound crazy? Check out what Paul had to say.
Paul mentioned some very stressful situations in his life like being beaten, put in prison, and even going without food. Notice the Christian qualities that resulted from that stress:  purity, understanding, patience, kindness, and love. You may be facing some stressful things in your life, but before asking God to deliver you, first ask Him to use those experiences to strengthen your faith and help make you a better witness for Him.
Then, when He does see you through it, you can say that the trial strengthened your faith.